Kathryn lovingly over-nighted LHC to Minneapolis in preparation for DRUNK-uary Friday night. We received it in a bar! (Note Dave looking on in awe.)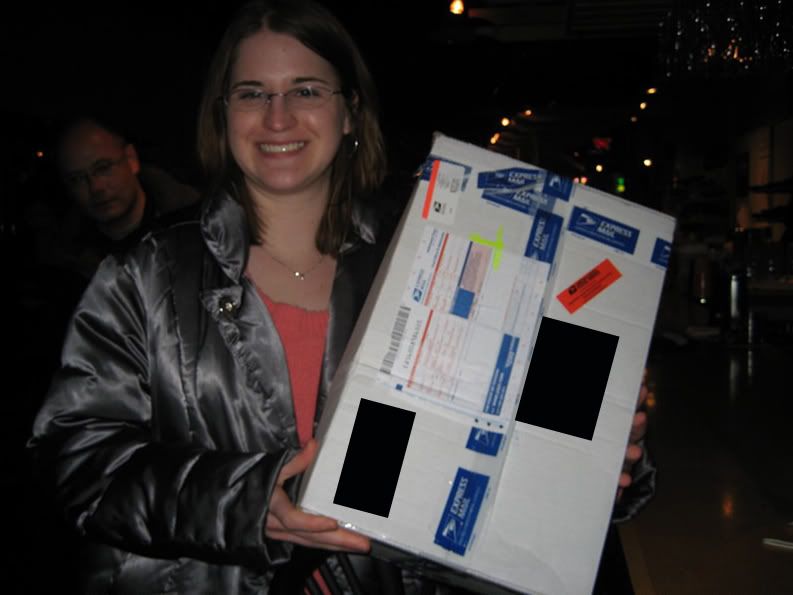 Kathryn included a special home-made accessory for LHC! MAXI PAD SHOES to match!! Note our excitement as we tear into the box...
Crystal displays the shoes here. They are slip-ons! Very beautiful and comfortable.
Unfortunately, the shoes endured a bit of upheaval during the mailing process and fell apart onto the bar floor. Whoops!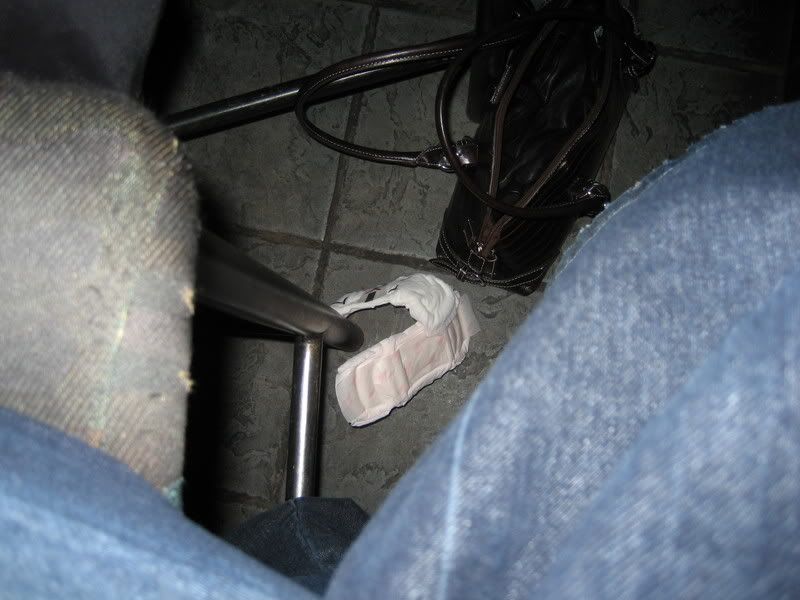 Jamie and LHC reunited!!!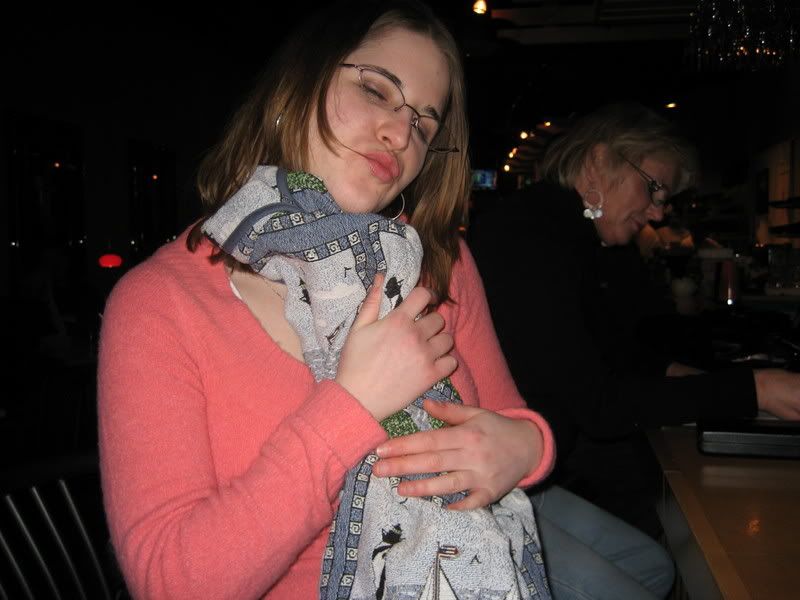 Cristin and LHC too!
Crystal and LHC had never met! But it was love at first site!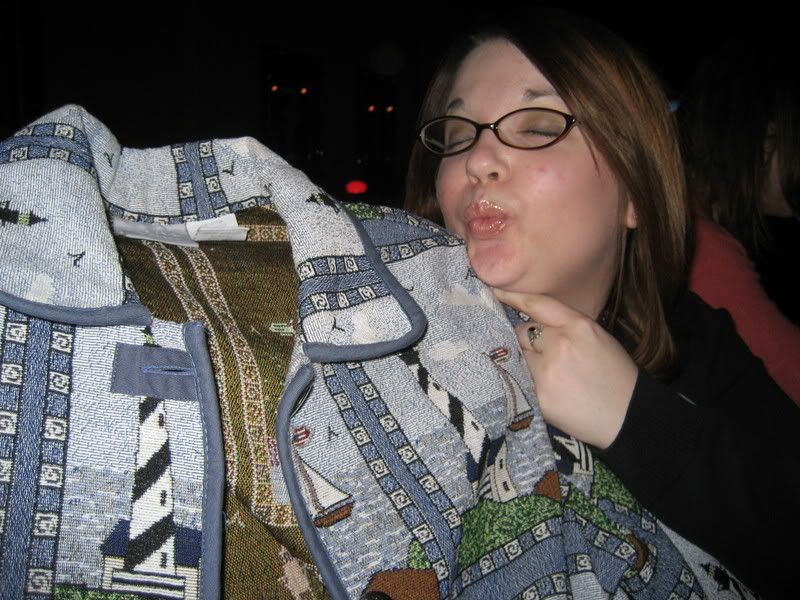 Neither had Emily and LHC!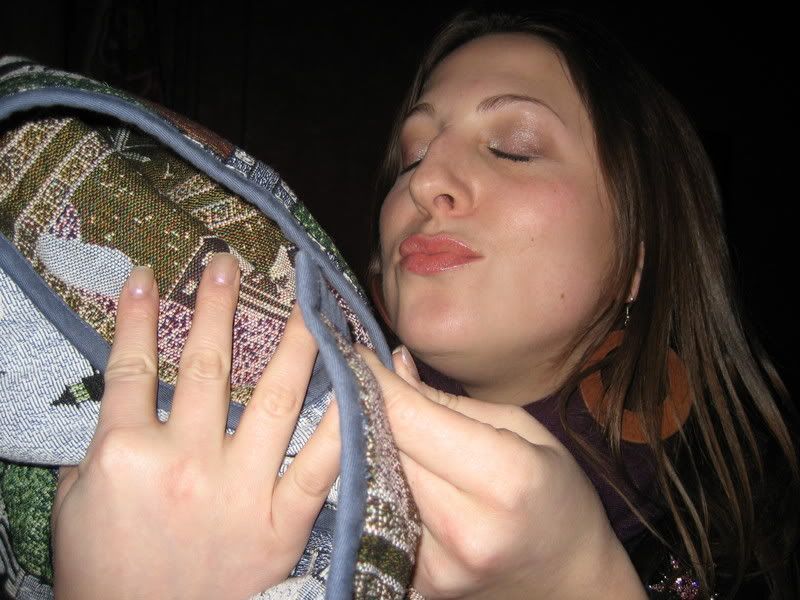 Everyone was so happy that we all closed our eyes in lovestruck admiration of LHC's wonder!

Date: 2/16/07
Location: Koy Sushi, Minneapolis, MN
Models: Jamie, Cristin, Crystal and Emily