Here is Jon tending bar at Koy Sushi pre-LHC. Still handsome but he's missing something...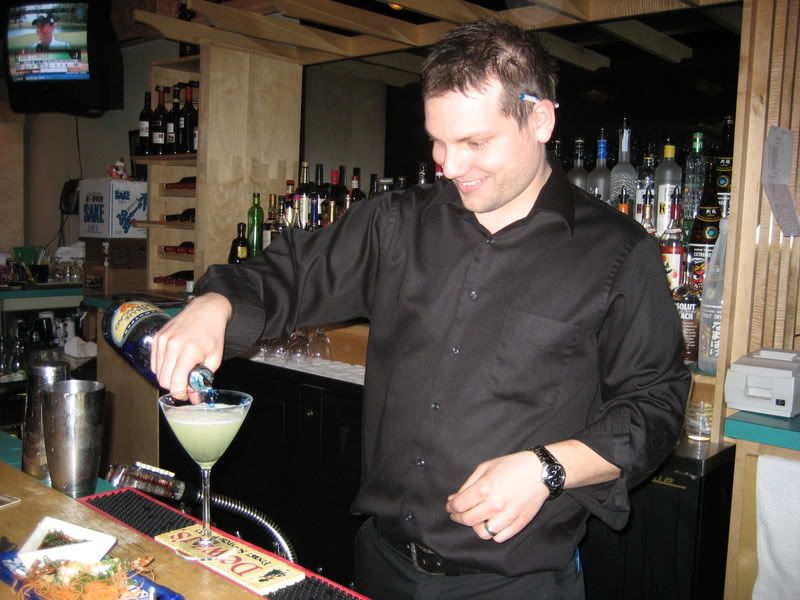 Ahhh... Here we go.
Donning the coat: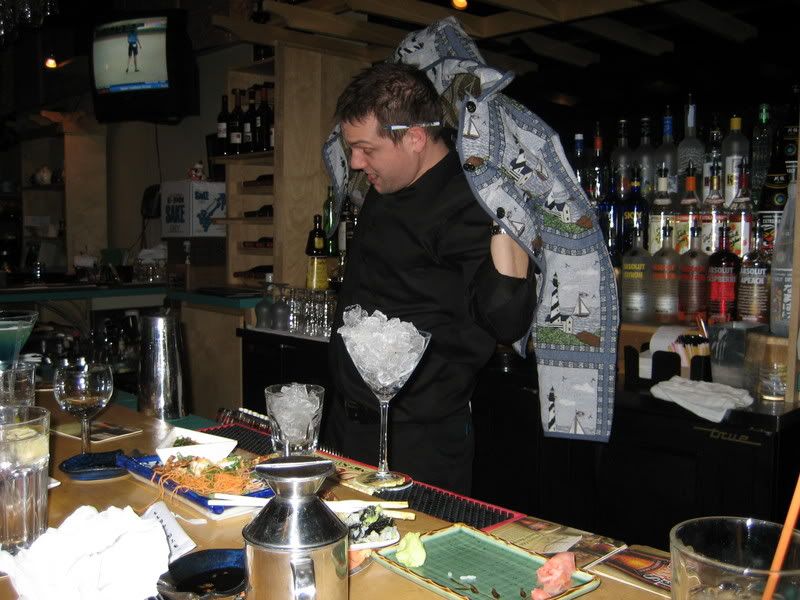 Buttoning it up...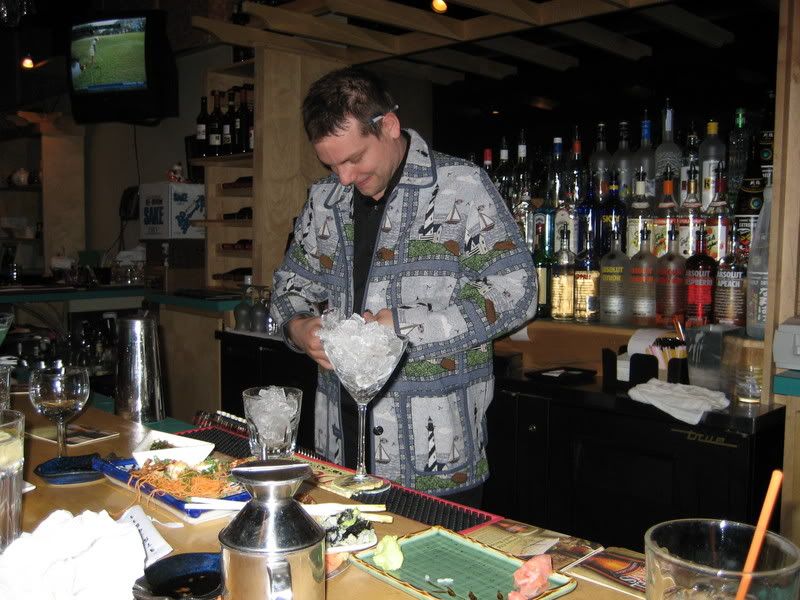 Now THAT is some stylish bartending!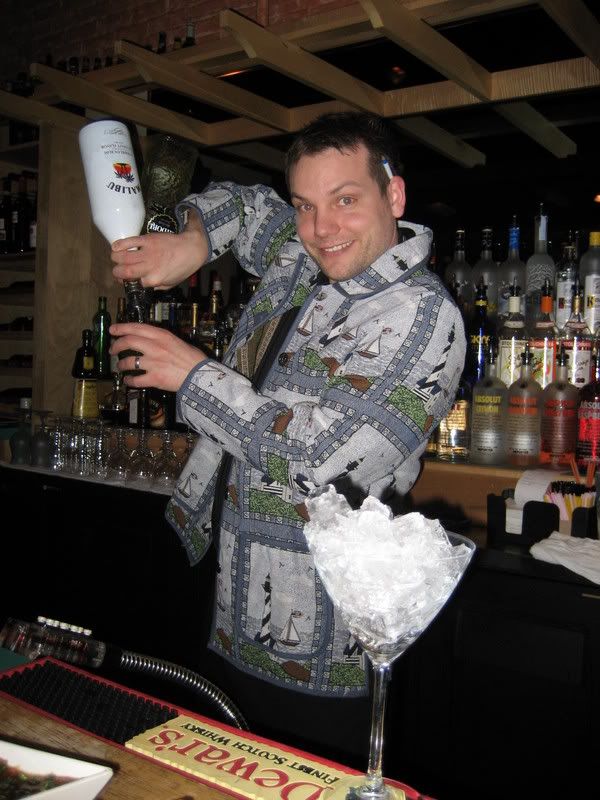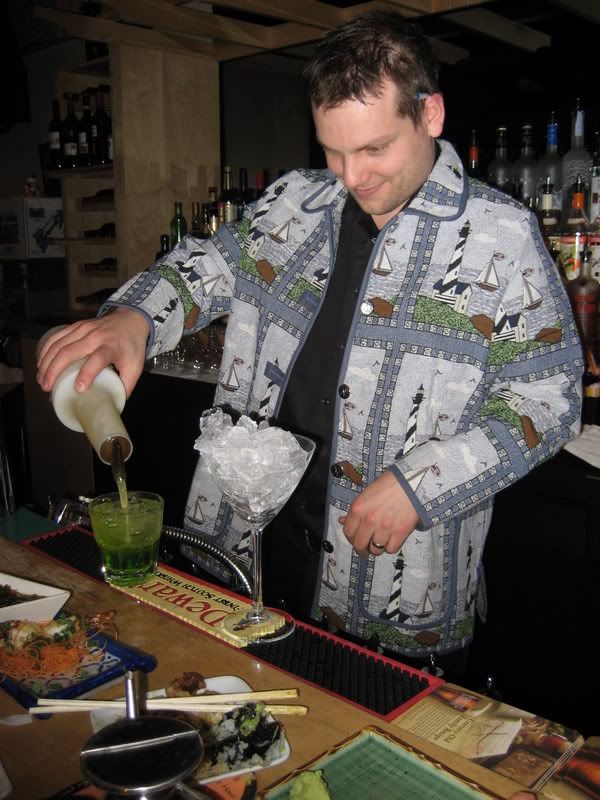 Shake it baby!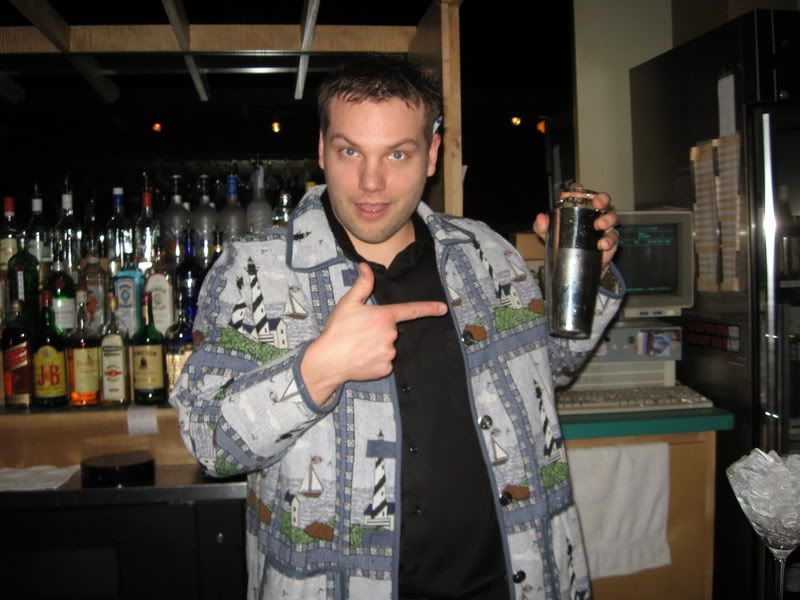 Such a fashionable pour! That green-tini matches LHC's grass embroidery! Coordination at its trendiest!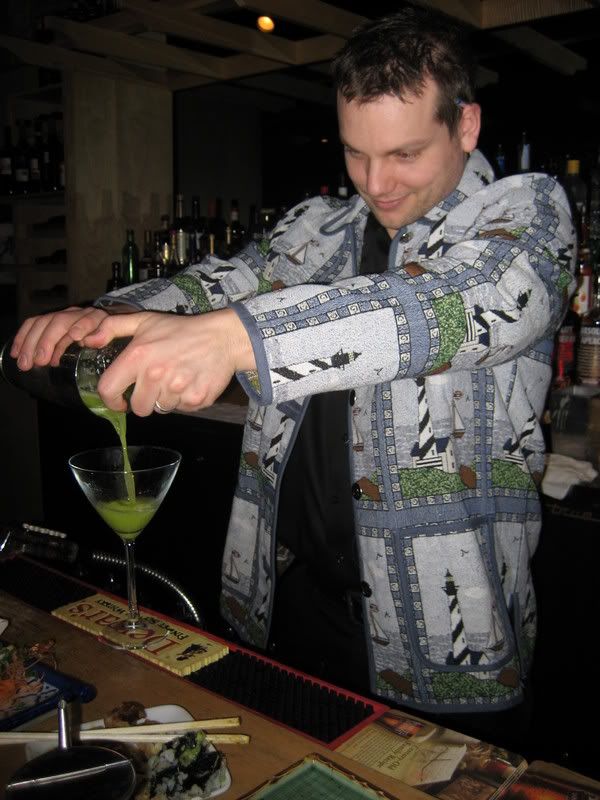 Time to enjoy!
Posing makes it more delicious!
Date: 2/16/07
Location: Koy Sushi, Minneapolis, MN
Models: Jon, Crystal and Cristin